Nexas celebrates 20 years of music making (2002-2022)
In 2022, Nexas Quartet celebrate our 20th Anniversary with a 4 concert series at our original home, The Sydney Conservatorium of Music. We will present 4 world premieres along with some of Nexas' favourite works from over the past 20 years.
We are excited to be bringing a concert series to our audiences that celebrates our 20 years and showcases works we have loved over that time as well as following our tradition of presenting and commissioning new works.
4 new works will be featured in this series by Jeremy Rose, Graham Jesse, Michael Duke and Lyle Chan. With your support we will be able to cover the venue fees, performance fees and contribute towards the commissions of these new works.
It is with great excitement that we are celebrating our 20th year Anniversary in 2022.
Concert 1 - Americana - 14th May 2022
Concert 2 - Crossover - 25th June 2022
Concert 3 - Angels and Demons - 8th October 2022
Concert 4 - Ghost Rails - 3rd December 2022
Australian Cultural Fund - Nexas 20th Anniversary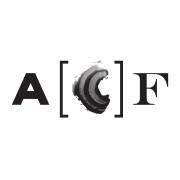 20 years of playing together is a significant milestone for Nexas. Mark this special year, we will be presenting a limited concert series at the birthplace of Nexas - the Sydney Conservatorium of Music. The concert includes a collection of our favourite works over the years as well as several newly commissioned works to mark the occasion. 
If you would like to donate towards our 20th anniversary concert series, you can do so through our Australian Cultural Fund page. Donations will go towards funding the commissions, venue hire, performer fees and other costs associated with the concert series.