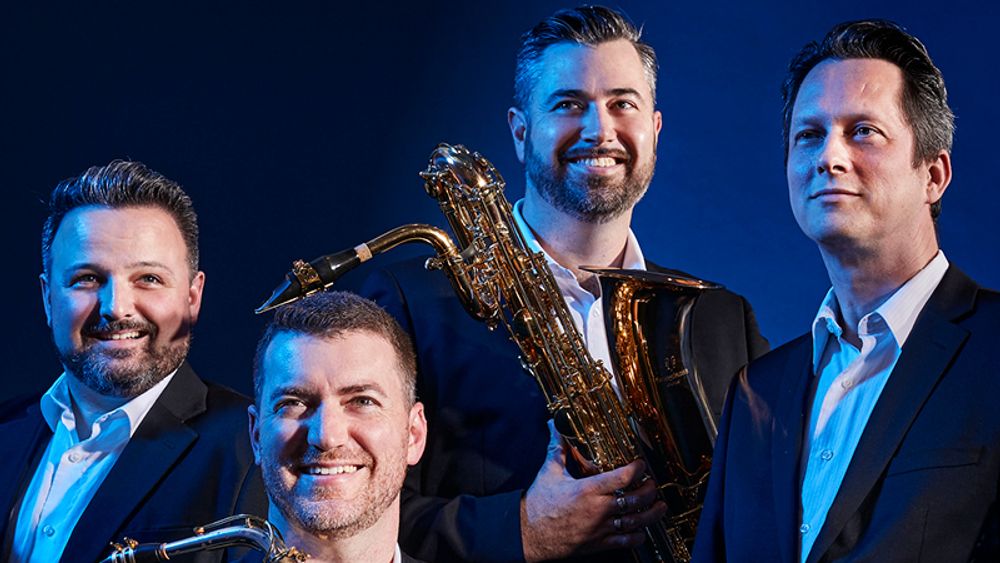 About Nexas Quartet
Members: Michael Duke, Andrew Smith, Nathan Henshaw, Jay Byrnes
Since their formation in 2002 Nexas Quartet have premiered countless new Australian works and collaborated with the finest musicians, theatre and dance companies. At the forefront of Australian chamber music, they are dedicated to presenting innovative, invigorating and exciting chamber music of the highest calibre. Their debut album 'Current' is a reflection of their collaboration with leading Australian composers, described by Stephanie Eslake for limelight as 'a riveting release' 4.5/5 stars. Early 2017 the quartet recorded 'Ballads of a Pleasant Life' for ABC Classics with renowned baritone Peter Coleman-Wright AO. This collaboration also resulted in the show 'Composers in Exile' described thus by Bill Stephens for Arts
Review:'the brilliance of the five performers, their easy charm and obvious affection and enthusiasm for the material, proved a seductive combination in a presentation which informed the mind while pleasuring the soul'.
Their latest release "Tango de Saxos" on the Da Vinci Classics label is a showcase for the ensembles' sonic flexibility and virtuosity. Appearing regularly around the country, the quartet has been invited to perform at the Australian Festival of Chamber Music in Townsville, Adelaide Cabaret Festival, Melbourne Recital Centre, Sydney Opera House, Blackheath and Orange Chamber Music Festivals and at World
World Saxophone Congresses (Scotland, France and Croatia).